Welcome To Alan Oliver's Site
I have drawn and painted things and scenes that have interested me since the age of five.
I trained as an engineer designer. I then trained as a Graphic designer and a technical illustrator. I then started a company at the age of thirty making animated films for the film industry.
For the last forty years I have been a self employed artist.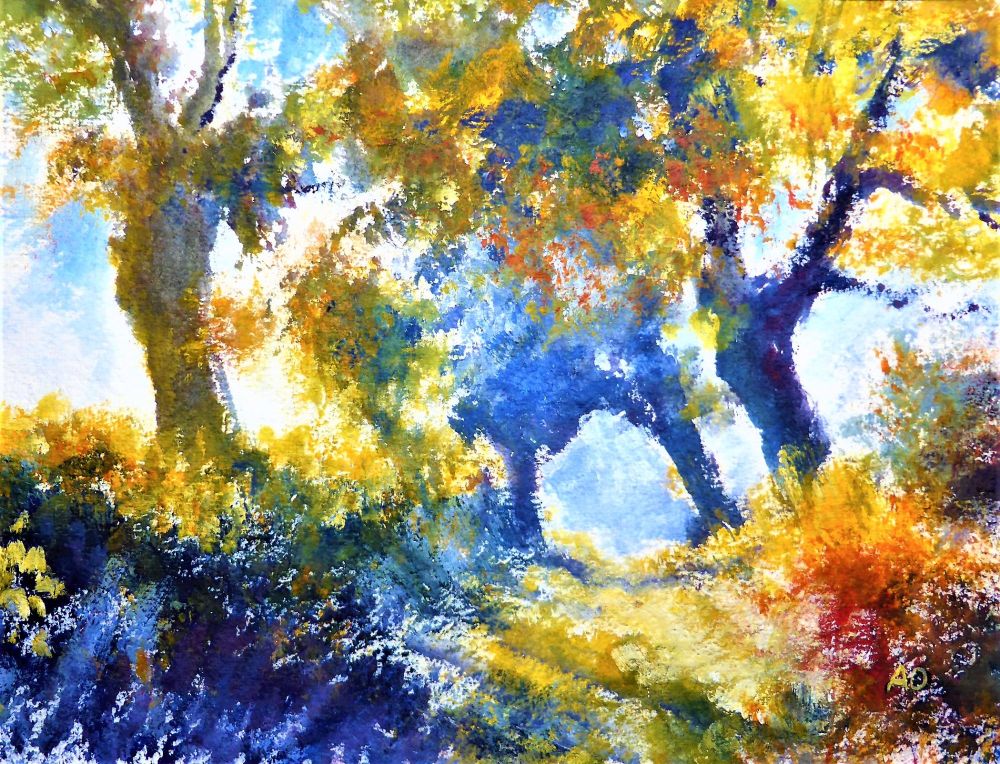 'Morning Light'. Acrylic. 15"x11". 38x28cm. £600.
I have had paintings exhibited in many major London galleries including the Langham Gallery, Royal Institute of Watercolour Painters
The Royal Watercolour Society, the Royal Oil Institute, the Pastel Society and the Royal Academy.
November 2020
I have had over fifty years experience as a professional artist, working in watercolours, oils, acrylics and pastels.
My work is mostly landscape based. I am essentially interested in capturing special light falling on any subject.
I am a member and President of the Leicestershire Pastel Society.
---
Access to this web site does not grant the user the right to reproduce or use an image, in whole or in part, for any purpose whatsoever and does not transfer copyright, grant permission nor license reproduction rights.
Any unauthorized usage is in violation of Copyright Law and is strictly prohibited
UA-36874047-1